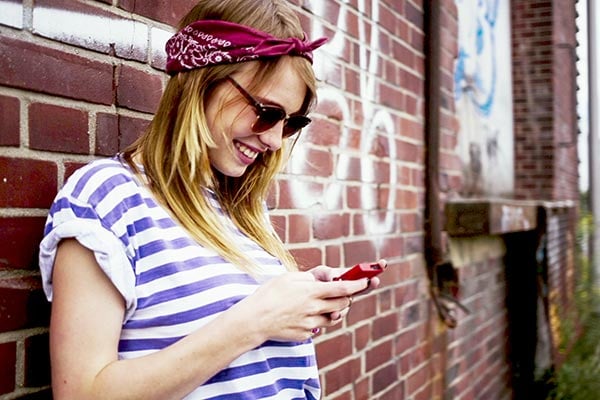 In this post, we'll walk you through everything you need to know about frictionless payments online, in app, and in store.
What are frictionless payments?
Frictionless payments refer to online and offline checkout processes where the barriers of buying have been minimized. Simply put, they make buying easier for the buyer and selling easier for the seller, effectively reducing churn and decreasing shopping cart abandonment, while increasing revenue and improving customer experience.
To be considered as a frictionless payment, a checkout process should fulfill at least some — if not all — of the following criteria:
it eliminates or reduces waiting time
it allows a faster checkout
it reduces the number of steps required to complete the checkout process
it feels like a natural part of the customer experience
it reduces the customer's cognitive strain (e.g. by reducing the number of PIN codes to remember)
The most common use cases of frictionless payments include mobile and digital wallets, contactless card payments, auto-renewing subscriptions, device-initiated payments, invisible payments, contextual online payments, in-app payments, and one-click payments.
The short history of frictionless payments
Although there's no point in going all the way back to the times when squirrel pelts were used as a currency, the more recent evolution of digital payment methods does, in fact, help explain the growing demand for frictionless payments.
First, it's good to note that while the transition from cash to first cheques and later to debit/credit cards freed consumers from having to carry around large sums of money, they also made payment processes infinitely more complex from the merchant's perspective.
And while originally simple enough on the user-side, over time, credit card authentication has evolved from signing a receipt to entering a 4-digit pin number into a POS terminal to having to fill out a dozen of form fields in an online store. All but frictionless, right?
The primary reason for the added layers of payment complexity was, of course, security. Sure, some of this complexity can still be limited to the first-time use of a specific app or online store, but unfortunately for the merchant, the first experience is usually the one that makes or breaks the chances of a continued relationship.
Then, to make buying easier for customers and to combat increasing credit card fraud, the next evolution of payments came in the form of RFID powered contactless credit cards and mobile wallets with biometric authentication, like Apple Pay and Google Pay. However, compared to mobile wallets, contactless credit cards are less secure and therefore in many countries their use is restricted to transactions below a certain threshold.
Fast forward to today when only a handful of businesses have successfully introduced invisible payments that take paying out of the equation altogether. And while this particular branch of non-disruptive payments may only become reality in the distant future, the direction is clear.
So for companies looking to stay competitive, now is the right time to start minimizing payment friction, and maximizing convenience.
The benefits of frictionless payments
While there's no doubt that frictionless payments quite literally reduce the amount of friction customers experience during a checkout process, the approach also carries significant benefits to the seller. Let's briefly walk through the main reasons why customers are demanding less clunky payments and why most companies seem eager to comply.
Benefits to the buyer
More time for other things

Unlike traditional payment processes that force buyers to stand in line and wait for their turn or click through a dozen checkout screens online, frictionless payments help save customers' time. By letting them scan their own groceries in store or by allowing them to securely save their credit card details for future purchases, you'll effectively let them decide how long they want the shopping experience to take.

Less cognitive strain

Let's face it. No one really likes paying — it's just that awkward step that separates the buyer from the thing they've decided to get. And while paying may never become fun (yes, we said it), frictionless and especially invisible payments, at least make the process, well… less visible. And much less painful. By reducing the customer's cognitive strain, you'll double their chances of recommending your services and coming back for more later.

More flexibility and freedom

Today, ultimate convenience is what separates a great customer experience from a decent one. And with the advent of digital and mobile wallets, RFID-powered contactless cards, and subscription billing, there is no shortage of payment alternatives. To make payment experiences truly frictionless, you'll need to cater to a variety of preferences.
Benefits to the seller
Fewer abandoned shopping carts

According to SaleCycle, up to 75.6% of customers abandon their online shopping carts without making a purchase. In simple mathematical terms, that's a boatload of money to leave on the table. A frictionless checkout process helps you reduce the number of interrupted purchase processes, and consequently increase the number of happy customers.

Increased efficiency at checkout

In-store frictionless payments reduce the time your employees have to spend on serving a single customer. Just compare how long it takes to swipe and type in your credit card PIN to pay for your groceries to how quick paying is with Apple Pay. As a result, your staff is able to serve a larger volume of customers in a shorter time, increasing productivity and cutting down checkout costs. At their best, frictionless payments can eliminate the need for human interaction at checkout. By building an invisible payment process or allowing your customers to check out on their own, you'll generate considerable cost savings over time.

Greater customer satisfaction and more repeat purchases

Frictionless checkout processes can become a real competitive advantage, especially if you're operating in an industry where many of your competitors' payment processes are still clunky and time-consuming. By offering your customers' a frictionless checkout process supporting their payment method of choice, they're much more likely to choose your business over a competitor.
Payment trends and statistics
Examples of frictionless payments
Next, let's look at some examples of frictionless payments and the industries that have been leading the way with their adoption.
Mobility
Among the first companies to (literally) drive the mainstream adoption of frictionless payments in Europe was ridesharing service Uber. Instead of making customers to wait around while the driver processes the payment or fumbles around for change, Uber's mobile app automatically charges money from the passenger's account without asking them to lift a finger. And while the convenience doesn't stop there, the invisible payment is definitely a key selling point.
Taking Uber's idea one step further, car sharing services like DriveNow allow consumers to borrow cars for short rides without any of the usual hassle related to car rentals. After registering and downloading the DriveNow app, customers can easily checkout the location of the nearest car, reserve it, and hop in. With the payment happening automatically after the driver has parked the car, DriveNow is yet another great example of the mobility sector's pioneering efforts towards invisible payments.
Another early example of invisible payments in the mobility sector can be found from parking garages and toll booths. Instead of inconveniencing their customers with paper tickets that are easy to misplace, these systems scan vehicles' license plates upon entry and charge the drivers' cards automatically when they exit.
Similarly, the Finnish gas station chain Neste offers its customers a frictionless, device-initiated payment alternative, which makes refueling not only faster and easier but also safer. All the customer has to do is to make a pitstop at a Neste station, and unlock the chosen pump with the mobile app. By also helping users to locate the nearest Neste station and keep track of their loyalty points, the app is a testament to what customer-centricity should look like.
Psst! You might also want to check out our case study on the Neste app!
Taking convenience to a whole new level, SAP, Hertz, Nokia, and Concur have recently introduced a unique partnership that allows business travelers to seamlessly pay, report, and expense their parking and fueling costs on business trips.
Festivals & tourism
In the realm of public transportation and tourism, the City of London is paving way with a "digital guidebook" concept that allows visitors to plan and pay for their whole trip from attractions to transportation on a single app.
For years now, several music festivals around the world have been experimenting with frictionless payments to speed up the payment process and minimize queues in the festival area. For example, Serbian Exit Festival has solved the problem by introducing a contactless pay-as-you-go card as the only accepted payment method at drink, food, and souvenir booths around the festival area.
Similarly, several festivals around Finland have partnered with us at Payment Highway to allow their guests to use their wristbands as contactless payment methods. All this resulting in shorter lines, happier festival guests and more sales for the merchants.
Taking this concept one step further, Disney World offers its visitors an option between contactless cards and "MagicBands" that allow visitors to not only make purchases but also grants them access to their hotel room and the park. By promising guests "a touch of magic and [...] special surprises" the MagicBand almost makes us want to take back what we said about paying not being fun. Almost.
Restaurants & cafés
According to Forrester's Principal Analyst Brendan Miller, already in August 2017, Starbuck's Mobile Order and Pay program accounted for 20% of peak transactions in top stores. In short, the mobile application allows users to place and pay for their order before entering the café, and simply pick up their order without having to wait in line. Simple, convenient, and frictionless — just like buying should be.
More recently, a similar logic has been applied to popular UK restaurant chain Wagamama's Wagamamago app. The mobile application allows customers to pay in-app, eliminating the need to wait for a waiter or waitress to bring the check. The app also makes "dine and dash" into a completely acceptable concept, since it will automatically charge a customer's account if they leave the restaurant without paying.
At Payment Highway, we've been lucky enough to witness a frictionless cafeteria experience first-hand, as we got to help our parent company OP Financial Group build the first face payment pilot to the Antell restaurant at the OP headquarters in Helsinki, Finland.
Another example comes from nightclubs Chic and Samppalinna in Turku, Finland whose Aura Card mobile application acts as a loyalty card and a pre-payment method. For instance, customers can use the app to book a table, pay for coat check service in advance, or buy tickets for upcoming events, saving them both time and effort.
Offline retail & groceries
Perhaps the most famous example of frictionless in-store grocery shopping experience comes from Amazon, whose Amazon Go store concept just recently announced its plan to open a second store in Seattle, Washington. With a combination of computer vision, sensor fusion, and deep learning technologies, the mobile app allows consumers to grab items from the shelves and place them directly into their shopping bags without ever having to worry about lines, scanning the items, or checkout.
But Amazon Go is not the only example. American wholesale grocery chain Sam's Club's Scan and Go app allows customers to bypass the checkout line by scanning barcodes on their own and paying for items in-app. While not exactly invisible, some consumers still prefer this approach to Amazon's futuristic alternative.
In China, WeChat has been paving the way for frictionless payments with QR codes, allowing customers to use a single mobile app to make purchases in-store, order and pay for a cab, and reserve and pay for a city bike.
Online retail
Long before Amazon Go, the e-commerce giant introduced 1-Click ordering to its online store, automatically saving a first-time customer's payment method and address, thus allowing them to literally place future orders with just one click.
More recently, most e-commerce retailers have followed suit by at least allowing registered customers to save their payment method and delivery address, thus eliminating a few steps off the checkout process.
Similarly, mobile wallets allow online shoppers to perform one-click payments even without registering to the store in question, since their payment details are already saved in the wallet.
Connected appliances & devices
Connected household appliances like self-stocking fridges have been on the wishlists of IoT enthusiasts for the better part of this decade. With Samsung and MasterCard announcing their smart fridge collaboration already in 2016, this fantasy may be closer than we might think.
While the fridge itself doesn't place any orders without human approval (yet, anyway), it does connect to a mobile app where the user can see the contents of their fridge in real time. Additionally, the huge touch screen on one of the doors allows families to collaborate on their online shopping lists and place orders from a limited number of partnering online stores.
Yet, an even more convenient shopping experience is provided by Amazon's Echo devices in the US. The voice-controlled device allows Amazon Prime members to ask Alexa (its virtual assistant) to order something, after which Alexa will read out the name of the product and its price. Once the buyer has confirmed the order, the process will be carried out just like any other Amazon Prime purchase.
Software as a Service
Consumer-facing, subscription-based services like Netflix, Spotify, and Amazon's Audible are great examples of SaaS businesses that have managed to disrupt the previously ownership-based entertainment industry and bring their customers unforeseen convenience. By providing auto-renewing subscriptions, their users only have to register their card details once, after which the service will automatically charge them.
A similar logic applies to B2B SaaS businesses like Salesforce, Shopify, and Zendesk that use the internet to both selling and delivering the service, this way freeing their customers from clunky on-premise servers and the need to renew their licenses on an annual basis. Just like in B2C SaaS, once the purchase order has been placed (often online), a recurring payment takes care of itself until the customer decides to discontinue the subscription.
The technologies behind frictionless payments
As the wealth of examples above suggests, frictionless payments are shaping out to become the industry standard — regardless of the industry in which you operate.
However, before you can build frictionless payments into your app, service, or website, you'll need to understand the technologies that enable these convenient checkout processes.
Let's take a quick look at what those are and how each of them works:
Tokenization
In the online shopping context, tokenization refers to the process of substituting sensitive data such as credit card information with a non-sensitive equivalent, also known as a token. The benefit of the technology is that the token has no exploitable value outside of the app or service, which means that even if the token was compromised, your customers' money and personal information would be safe.
After the PCI DSS 3.0 (the Payment Card Industry Data Security Standard) took effect in 2015, tokenization has rapidly become the go-to security strategy for online stores and apps.
Contactless payments with NFC
Near Field Communications (NFC) is a technology that allows physical or virtually emulated HCE chips on a mobile wallet to communicate with a device, such as a POS terminal. Apart from a few additional layers of security, the approach isn't all that different from traditional chip card payments, which explains the sudden explosion of contactless cards and POS terminals that support them.
While NFC is not even close to being the only technology that enables contactless payments, it can be considered as the industry standard, as other technologies such as Bluetooth require additional non-standardized support for the terminals.
Digital wallets and online mobile wallets
Although the terms "digital wallet" and "mobile wallet" are often used interchangeably, one meaningful difference between the concepts does exist. While mobile wallets store tokenized card details on the device itself, digital wallets can be accessed on any device, since the information isn't stored within an app or a device, but within the store.
In other words, digital wallets allow customers to save their payment and delivery information in specific online stores, while mobile wallets can be used in any app or online store that supports them.
Biometric authentication
Biometric authentication is based on identifying a person based on some unique characteristic such as a fingerprint, facial features, or a retina. While fingerprints were the first authentication method for several of the most popular mobile wallets, at least Apple Pay is transitioning into facial recognition.
Real-time fraud detection
With the increasing speed of payments, the need to quickly detect fraud has become paramount. Machine learning algorithms combined with a network-level view of transactions may be in the horizon for many financial institutions looking to protect their customers' funds from getting into the wrong hands.
Further reading & useful resources
If you're looking to learn more about frictionless payments, check out these resources:
Merchant account vs. Payment aggregator — Which one should you go with?
4 reasons why you should eliminate payment friction from your apps and websites
Helping Finavia build payments into the Helsinki Airport app [Payment Highway]
3 ways to make app payments more frictionless [Payment Highway]
The technology behind frictionless app payments [Payment Highway]
"Buying is fun, paying is not" — 5 ways to combat this mindset [Payment Highway]
What are frictionless payments? [BLM Technologies]
Invisible payments explained [Barclaycard]
Biometrics: authentication and identification [Gemaltics]